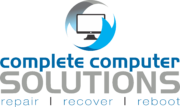 Computers, networking, security and backups – consulting for everyone.
Managed off-site backups.
We'll back up your data securely to the cloud then restore it if anything ever happens to your computer or server.
Computer and Network Setup and Security
We'll handle the setup, installation, and labeling of your computers and network equipment. It's all taken care of.
We want to make your IT needs easy.
See our services and schedule a free on-site consultation below.
Our main areas of expertise
We offer managed off-site and could backup solutions at a low monthly fee. If something happens to your computer or data, we will recover your data and you'll be good as new.
Wireless and Network Setup
Securing your network and setting up a separate guest network for your clients, or staff is a great way to protect your data while keeping your business on the bleeding edge. .
PC Configuration and Protection
Servers, PCs, laptops, and Macs – we will set up, configure, update, and secure all of them you or your business rely on.
Need something else? We can help.
You'll always know who is showing up to your appointment.
Aaron is the Director of IT at Blessed Sacrament School and owner of Complete Computer Solutions. He has over ten years of experience of working with and building computers and networks. Aaron has experience networking and maintaining long-standing, meaningful relationships with both home and business clients, and makes it a priority to ensure complete satisfaction with any work he completes.